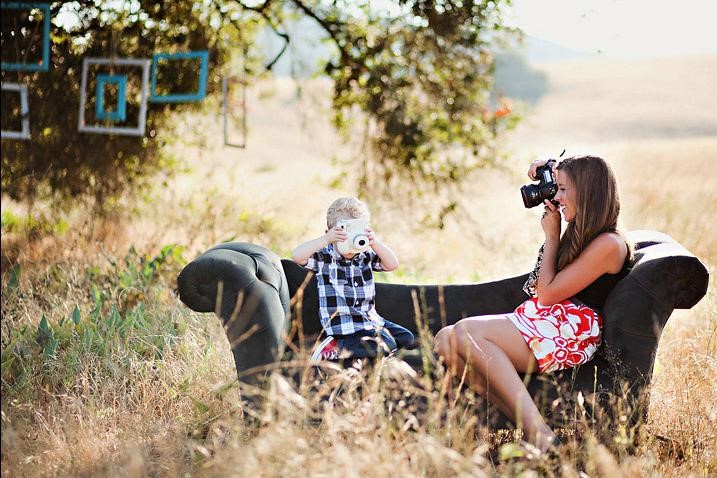 7 Tips To Write A Good Blog Post About Your Photography
Introduction
Every business can benefit from a well-developed, regularly maintained blog page. This is even more applicable to creative businesses like photography. Blog posts provide value to your audience and also establish you as an expert in your field. Next to beautiful artwork, your brand will also be able to boast a strong presence in the industry.
To start building a great blog page, you will need awesome blog posts. Here are some of the most important tips to know before you start:
1) Know the target audience
Before you start and pick the topics you want to cover, you want to know whether you're writing for seasoned, professional shutterbugs or amateurs. Logically speaking, if you want to attract customers who will buy your photography service, you will want to write in a tone intended for the amateur audience. If you want to establish your brand as a leading source of information and skills for other photographers, you will go with advanced, more complex topics.
2) Discover keywords
When you want your blog posts to be optimized, you don't go writing helter-skelter stuff and improvise your content. Rather, you should approach your blogging strategically and write about stuff people want to know.
A great thing about modern tech tools is that they help us get a very clear picture of what the audience cares about. Digital marketing primarily does this by looking at keywords (most common search queries).
There are dozens of tools you can use to scan and discover new keywords. Here are some of the best:
Google's Keyword Planner – this is the most authoritative and credible source for keyword ideas and stats. The numbers come from Google itself, so they're considered to be much more accurate than some other keyword tools.
Ubersuggest – a nifty and helpful keyword analysis tool that was developed by famous marketer Neil Patel
AHREFs – another very popular SEO tools that can be used for keyword analysis, among other things
3) Hire pro writers
If this is your first time drafting a blog post, you might consider hiring a professional who will help you get the drill. Nowadays, there are many good writing websites to choose from. It's also a matter of search engine optimization and not just good writing. When you create a blog post for the first time, even if the writing is awesome, you'll likely miss some SEO aspects. That's what experts can help you with.
4) Create a smooth, readable post that flows
Next, one of the most important aspects you should incorporate into your blog post is readability. (Tip: you can check the readability score for your text with this tool.) This metric is important because search engines love texts that have high readability. More importantly, your audience will prefer a clear, well-written text.
Splitting your blog post into sub-sections and lists is another great way to achieve readability. That's why many bloggers use the list formula (like in this article). It's simply much easier to make sense of things and categorize when you present it in an organized way. That's just how the human brain works.
You can also use bullet lists and numbered lists within the post when you're presenting information that can be described in a list form.
5) It's all about visuals
In a photography blog post, visuals are practically everything. Include your photos wherever and whenever you can. This is a special aspect of this industry and niche. In some other blog post topics, experts would not recommend going overboard with images. In photography, that is not the case.
Another important thing to pay attention to is to optimize the titles of your images and their alt-tags. If you're publishing in WordPress, you can edit all of the info related to a particular photo as soon as you upload it.
6) Use image captions
Any website builder will give you an option to provide captions and descriptions beneath your photographs. This will enable the reader to instantly find out more about the photo without breaking the reading experience. In WordPress, you can instantly add a photo caption when you upload it for the first time or click on it to edit the details.
In the captions, you can add the photograph title or describe what was photographed, where, when, etc. This will also help you attract readers who search for some of these terms on Google or other search engines.
7) Promote discussions
Art is subjective, but critical discussions and feedback are what gives it additional flavor. You should always leave comments on your blog posts and interact with your readers in the comments. Even if the comment is negative, aim to reply in a polite and respectful manner and show that you appreciate the commenter's opinion. For most readers online, reading the comments is just as much of a reading experience as the blog post itself.
Conclusion
Writing a photography blog post can and should be an enjoyable experience. It's your chance to share your passion with the world, promote your skills and expertise, and maybe even foster some new connections!
Always make sure that you make the post as visually appealing as possible. Also, write it like you're in the reader's perspective. Would you find your text fun or informative if you were reading it for the first time?
Author's bio. Daniela McVicker is a freelance writer, blogger, and contributor to Essayguard. She graduated from Durham University and has an MA in psychological science. Her passion is traveling and finding ways to enrich students' learning experiences.
Image source: AllParenting.com