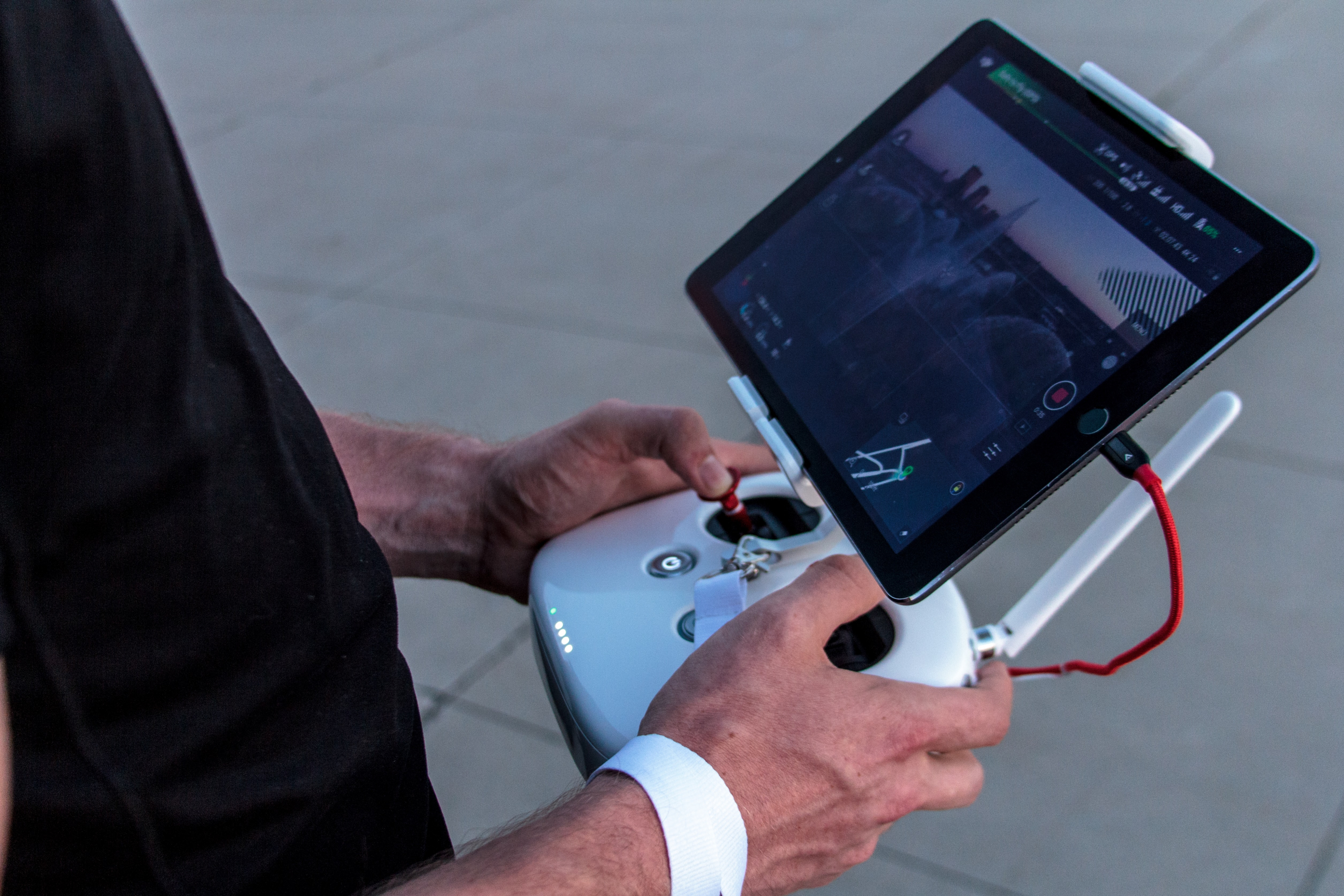 Drone photography mistakes every photographer neglects
Drone photography is the act of taking pictures and videos using flying objects. The craft can also be referred to as aerial photography. Many photographers have adopted the art of taking photos and videos using drones, but they still have so much to learn.
Aerial photography is a highly sought-after service that has made more and more photographers seek to perfect their skills to produce high-quality content. Like every other field, professional drone photographer's error in ways that may interfere with their works or the kind of content they capture.
And to ensure that you are not making the same mistakes, we've compiled a list of drone photography mistakes to address before you venture into this lucrative sector. And the drone photography tips and techniques to help you capture some of the best content.
1. Bad Weather
This is a common mistake most drone photographers make by venturing outside when the weather is pathetic such that it is raining, windy, or misty. With this kind of weather, you not only risk causing damage to your drain, but you will not get clear and quality content. Don't be like a kid with a new toy, that the only thought running through your mind is going outside and having fun; pay heed to the safety of your drone.
So, if you want to capture quality and explicit content, you must research the coming days' weather conditions. And when it is all sunny and dry, you can take your drone outside and click pictures till you are satisfied.
2. Failing to Buy Insurance
A drone is expensive, and so is the operating equipment. So make sure that you've bought an insurance cover so that in case it is damaged or gets lost, you will be reimbursed. Many drone photographers do not acknowledge the importance of getting an insurance policy for their drones. You should treat your drone the same as your car. You can't be on the road without auto insurance, so do not operate your drone outside without insurance coverage.
If you are a professional or a beginner aerial photographer, your photography equipment, such as a drone and camera, are the source of your livelihood. Therefore, if they are damaged or lost, your source of income is cut.
Or, while you are out in the field, your drone causes damage to other people's property, or you are sued for trespassing, you are liable. Have an insurance cover ensures that in case any of these events take place, you are protected.
3. Not Investing in the Right Gear
Buying the best drone for photography will have you taking the best images and enjoying the process of taking them. However, you must also invest in additional gear such as landing pads, filters, and bags. Most drone photographers make the mistake of not buying supportive gear, and this shortens their lifespan.
For instance, if a drone does not have landing pads, the chances of being damaged upon landing, especially on uneven ground, are very high.  Also, make sure that you have the best bag to carry your drone for photography and get a quality drone cleaning kit.
Most drones have a fixed aperture set wide open, making it hard to take pictures at a slow speed due to light. So invest in quality filters to reduce the amount of light going into the camera and allow you to set the slower shutter speed for your videos.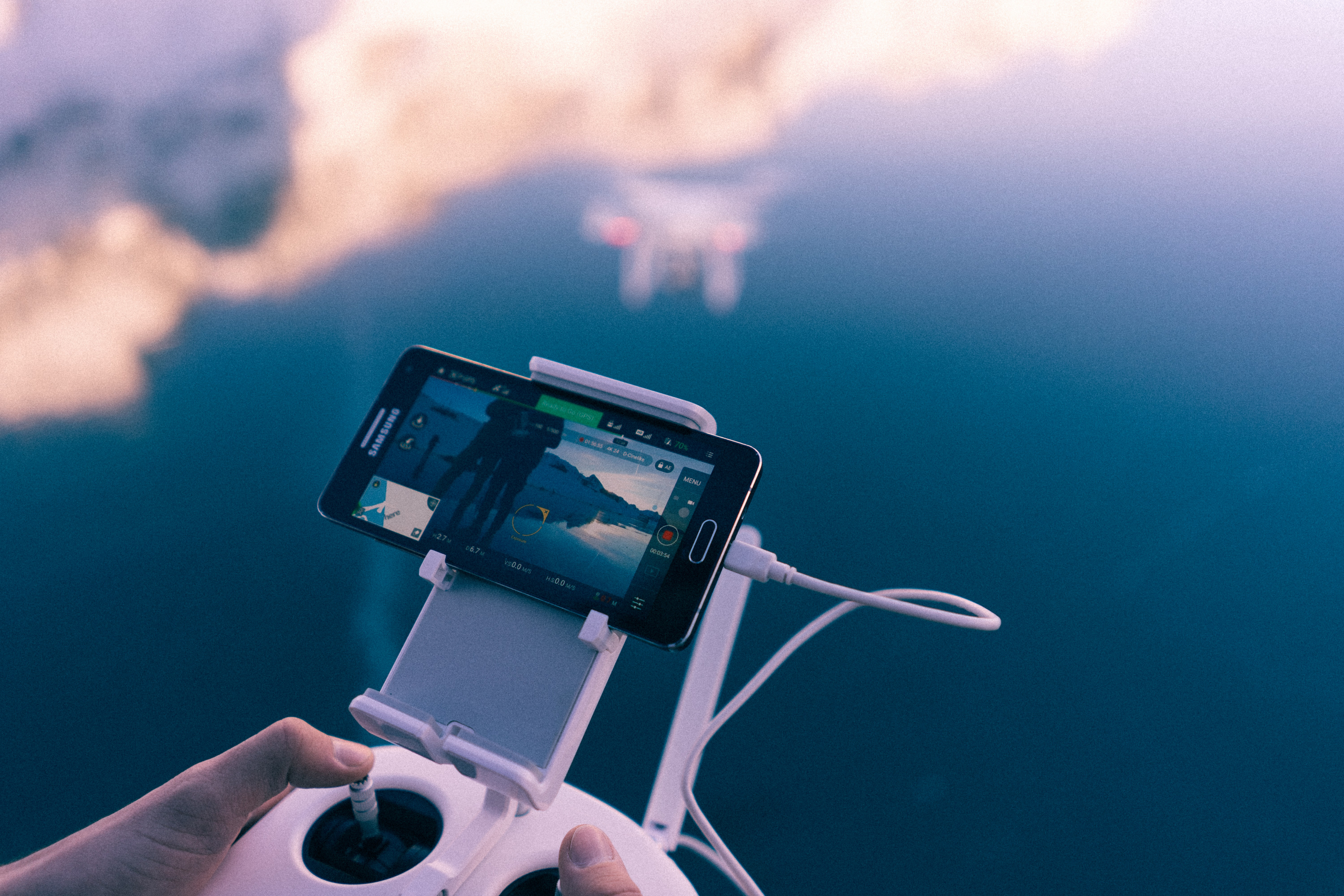 4. Not Carrying Back-Up Power
Many drone photographers forget to bring a spare battery with them, thus cutting their work midway. Do not fall victim to this mistake; always bring an extra battery or two if you are going out in the field to film or take pictures. This is because a drone consumes a lot of energy, especially when shooting high-resolution photos or videos.
Ensure to bring an extra memory card because the one in the drone will be filled up with content before you are done. To avoid disrupting your work or making a trip home, always ensure that you have packed a spare battery, memory card, and charger.
5. Failing to Research the Art Taking Pictures and Videos with a Drone
Just because you used to take pictures using a camera does not mean you start taking aerial photography, and boom! You are an expert. No. It takes a lot of research, time, and training to master the art of drone photography. And this is a mistake most photographers are making.
Before buying any drone photography equipment, do your research, ask for recommendations from experts in this field. Compare the prices, models, and after-sale services such as warranty before making a purchase. More so, look at the features of each device, such as battery usage, memory space, connectivity, weight, durability, night vision, camera quality, and ease of use.
When you have zeroed in on your best drone for photography, then make your purchase. Ensure to stay updated on the trending topics related to drone photography and keep reading and researching to perfect your art.
Final Thoughts
Many people assume that your work is just clicking pictures as long as you have the drone in the air. But not, like traditional photography, taking photos or videos using a drone requires a lot of concentration and understanding of the equipment to get quality content.
Therefore, before you embark on drone photography, do your research and learn how to use the device. Besides, don't forget to invest in the right equipment to prolong the life of your drone.
Have you ever used drone photography? Would you please share your experience, the quality of pictures and videos you got, and any question you have in the comment section
Meta Tags
Drone photography, drone photographers, drone photography mistakes.
Author's Bio
Thomas Glare is a technology lover and a proud MIT student. He lives in Massachusetts, and when he's not studying hard to make his life-long dream of joining NASA come true, he also endeavors in creative tech freelance copywriting.
Photos used in the article:
Photo by Ian Baldwin on Unsplash
Photo by Samuel Schwendener on Unsplash