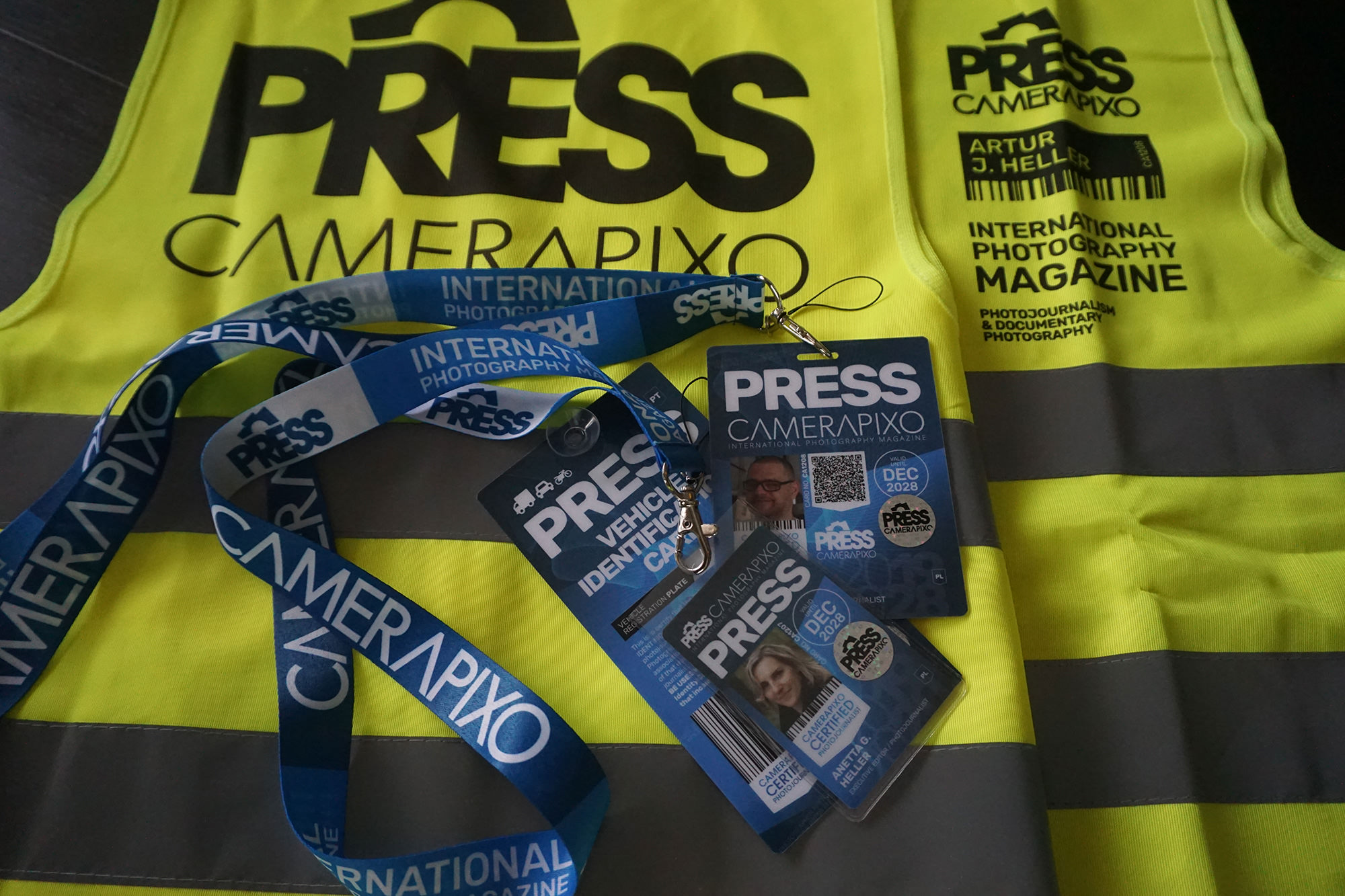 A universal guide to obtaining a press pass for freelance photographers
press card with press yellow vest media and press credentials
Being a freelance photographer offers you the freedom to pursue your passion, capture captivating moments, and share your visual storytelling with the world. However, having access to events, celebrities, and exclusive venues often requires a press pass. In this article, we will explore the steps you can take to obtain a press pass as a freelance photographer and enhance your professional opportunities.
Define your niche and expertise
Before applying for a press pass, it is essential to identify your niche and develop your expertise within it. Determine the subjects, events, or industries you are passionate about photographing. This focus will not only strengthen your portfolio but also enable you to demonstrate a genuine interest and commitment to specific genres or topics.
Build an impressive portfolio
To secure a press pass, it is crucial to have a strong and diverse portfolio that showcases your skills, creativity, and ability to capture compelling images. Include samples of your work related to the type of events or subjects you wish to cover. Aim for a portfolio that demonstrates your technical proficiency, unique style, and the ability to tell a visual story effectively.
Establish your online presence
In today's digital age, having a professional online presence is crucial for freelance photographers. Create a website or portfolio that showcases your work and provides essential information about your background, experience, and contact details. Utilize social media platforms such as Instagram, Facebook, and LinkedIn to share your photography, engage with potential clients, and connect with other professionals in the industry.
Research and identify potential clients and events
Before reaching out for a press pass, conduct thorough research to identify the events, organizations, or publications that align with your photography niche. Look for local newspapers, magazines, blogs, and websites that cover topics you are interested in. Find out who the relevant contacts are and familiarize yourself with their submission guidelines or accreditation processes.
Network and collaborate
Building a strong professional network is crucial for freelance photographers. Attend industry events, photography workshops, and networking sessions to connect with other professionals, potential clients, and media representatives. Collaborate with journalists, writers, or bloggers who cover similar subjects and seek opportunities to contribute your photographs to their articles or publications. These connections can help you gain referrals and insights into upcoming events or exclusive opportunities.
Prepare a compelling application
When applying for a press pass, it is essential to prepare a well-crafted application that highlights your expertise, experience, and the value you can bring to the event or organization. Tailor your application to each specific opportunity and include relevant samples from your portfolio. Clearly articulate your intention, explain why you are interested in covering the event, and emphasize how your photographs can enhance the coverage or storytelling.
Follow up and persevere
After submitting your application, be proactive and follow up with the event organizers or media representatives to express your interest and inquire about the status of your application. Keep in mind that obtaining a press pass as a freelance photographer may require persistence, especially when starting out. Don't be discouraged by initial rejections, and continue seeking opportunities to gain experience and build your reputation.
Conclusion
Securing a press pass as a freelance photographer can open doors to exciting opportunities, granting you access to exclusive events, influential individuals, and valuable networking prospects. By defining your niche, building a strong portfolio, establishing an online presence, researching potential clients, networking, and submitting compelling applications, you can increase your chances of obtaining a press pass and taking your freelance photography career to new heights. Stay focused, persevere, and let your passion for photography shine through every image you capture.
Working as a freelance photographer for an independent press magazine offers unique advantages when it comes to obtaining a press pass and accreditation. Firstly, independent press magazines often have a reputation for covering niche or alternative topics that may not receive extensive coverage in mainstream media. As a freelance photographer working with such publications, you have the opportunity to explore and document stories that might otherwise go unnoticed. This distinctive focus allows you to provide fresh perspectives, highlighting the diversity and depth of subjects that are often overlooked. By aligning yourself with an independent press magazine, you demonstrate your commitment to capturing unique stories and showcasing the untold narratives of our society.
Secondly, independent press magazines often foster a sense of authenticity and credibility. Being associated with a reputable independent press publication lends credibility to your work and professional standing. Accreditation from such a magazine signifies that you have undergone a vetting process and have been recognized for your talent and dedication to journalistic integrity. This recognition can significantly enhance your chances of obtaining a press pass, as event organizers and institutions recognize the value that independent press brings in providing alternative perspectives and balanced coverage. Furthermore, the press pass obtained through your affiliation with an independent press magazine can grant you access to exclusive events, high-profile individuals, and behind-the-scenes moments, enabling you to capture powerful and influential imagery that has the potential to shape public discourse and create meaningful impact.