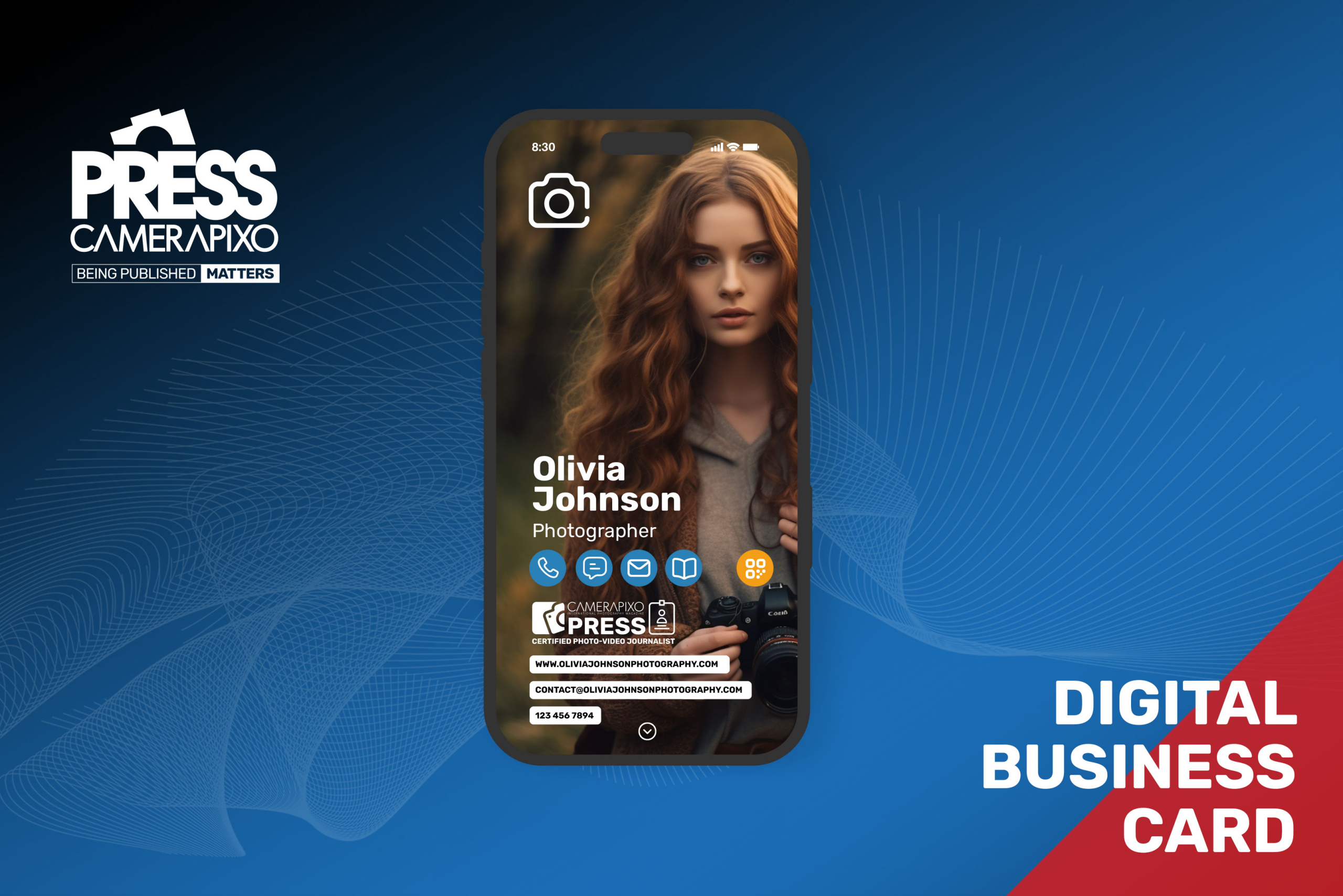 Digital business card for photographers
digital business card included in camerapixo press membership
Camerapixo Press is thrilled to announce that we will soon be offering mobile-friendly digital business cards with easy-to-share QR codes as part of our membership benefits. We're excited to provide this modern and convenient service to all photographers who are part of our community. With your Camerapixo Press membership, you can look forward to having a mobile-optimized digital business card included, making networking and sharing your professional information a breeze. Stay tuned for the launch of this service, as we can't wait to enhance your membership experience!
What is a digital business card? A digital business card, also known as an electronic business card or e-business card (business e-card), is a modern alternative to traditional paper business cards. It serves the same purpose of sharing contact information and professional details but in a digital format.
Here are some key features of a digital business card:
Contact Information: It typically includes your name, job title, company name, phone number, email address, website URL, and sometimes social media profiles.
Design: Digital business cards can be designed to match your personal or corporate branding, often with customizable templates and color schemes.
Accessibility: They can be easily stored and accessed on smartphones, tablets, or computers, making it convenient for networking events and virtual meetings.
Interactive Elements: Some digital business cards may include interactive features like clickable links, embedded videos, or QR codes for quick access to websites or online portfolios.
Eco-Friendly: Using digital business cards reduces the need for printing and paper waste, making them an environmentally friendly option.
Shareability: Digital business cards can be quickly shared via email, text message, or through specialized apps and platforms.
Updates: They can be easily updated with new contact information, ensuring that your contacts always have your latest details.
Overall, digital business cards offer a convenient and environmentally conscious way to exchange professional information in our increasingly digital and mobile world.