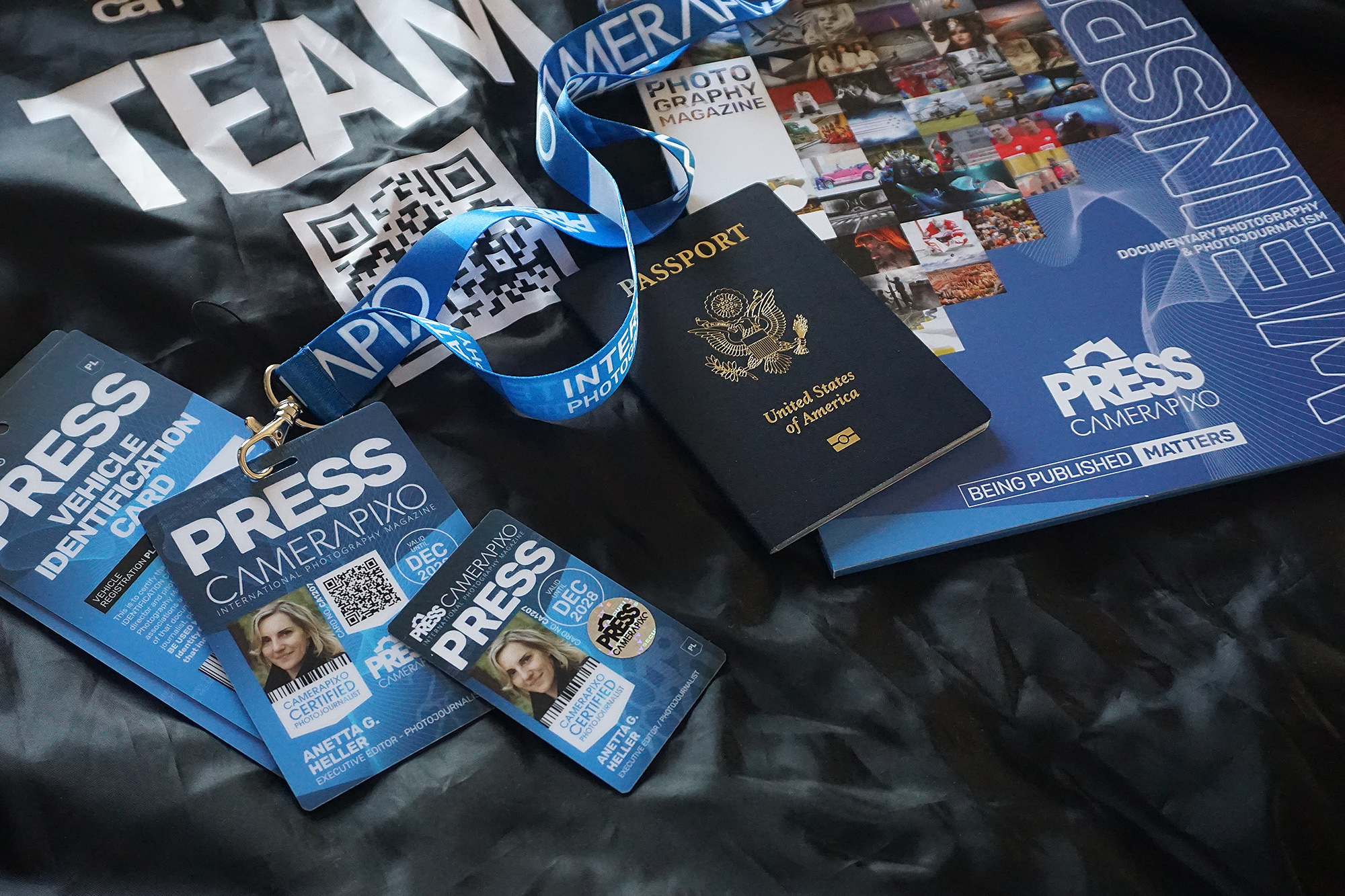 How to obtain a press ID card from Camerapixo Press
press id cards for freelance photo-video journalists
Being recognized as a professional in the photography industry can open doors to exclusive events, access to restricted areas, and valuable networking opportunities. Camerapixo Press offers a Press ID Card that can provide freelance photographers with credibility and recognition. In this article, we will guide you through the steps to obtain a Press ID Card from Camerapixo Press and enhance your professional standing.
Understand Camerapixo Press
Before applying for a Press ID Card, it's important to familiarize yourself with Camerapixo Press and its mission. Camerapixo is an independent photography magazine that showcases and promotes the work of talented photographers. Their Press ID Card is a respected credential that signifies your status as a professional photographer and grants you certain privileges and access.
Ensure eligibility
To be eligible for a Press ID Card from Camerapixo Press, you need to meet certain criteria. Typically, they require applicants to have a strong portfolio and professional experience in the field of photography. Make sure your portfolio reflects your skills, creativity, and ability to tell visual stories effectively.
Visit the Camerapixo Press website
Head over to the Camerapixo Press website and navigate to the Press ID Card section. Take the time to thoroughly read through the requirements, guidelines, and benefits associated with obtaining the card. Familiarize yourself with the application process, the necessary documentation, and any fees involved.
Prepare your application
Gather all the required documents for your application. This may include your portfolio, a resume highlighting your professional experience, a brief biography, and any relevant certifications or awards. Make sure all the documents are up to date, neatly organized, and readily available for submission.
Submit your application
Once you have prepared all the necessary materials, submit your application through the designated process outlined on the Camerapixo Press website. Pay close attention to any specific instructions provided, such as file formats, size limits, or additional information required. Ensure that your application is complete and meets all the specified requirements.
Await the decision
After submitting your application, patiently wait for a response from Camerapixo Press. The review process may take some time, as they carefully evaluate each application. While waiting, continue to work on improving your skills, expanding your portfolio, and engaging in professional opportunities.
Promote your Press ID Card
Upon receiving approval for your Press ID Card, proudly display it on your website, social media profiles, and any other relevant platforms. Use this credential to enhance your professional reputation, gain access to exclusive events, and foster new connections within the industry.
Conclusion
Obtaining a Press ID Card from Camerapixo Press can be a significant step in establishing your professional status as a freelance photographer. By understanding the requirements, preparing a strong application, and patiently awaiting the decision, you can increase your chances of receiving the Press ID Card. Remember to leverage this recognition to enhance your professional opportunities, network with industry peers, and showcase your work to a broader audience.