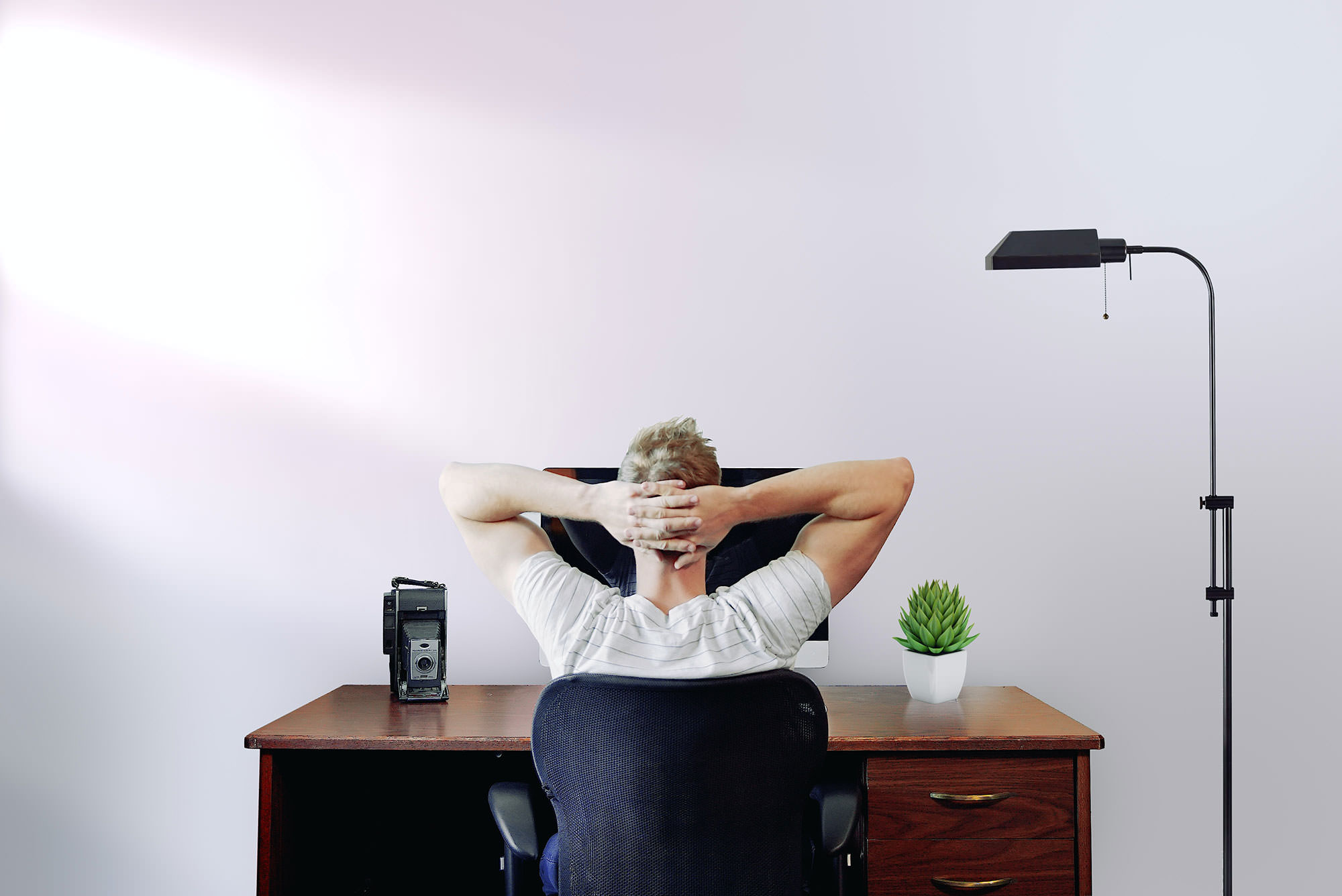 How to Optimize Your Workspace and Stay Productive While Working From Home
In today's age, working from home has become the norm. However, many photographers have always needed to work remotely, whether it was to edit photographs, create graphics, or keep up with the seemingly never-ending administrative tasks.
This has either been something you've enjoyed or something you've battled with, but with everyone else working from home and schools being closed, photographers may face new obstacles in the workplace.
While many events have been canceled in the past year and the outlook appears to be grim, here are some useful strategies to help you optimize your workspace and stay productive while working from home.
1. Create a Separate Workstation for Yourself
Creating a separate workstation is one of the most important things for your productivity. Not only will it help you focus, but it will help your brain link this location with getting work done, encouraging productivity. Fill this space with only the things you require, such as a laptop or desktop computer, a notebook, pens, a journal, and, of course, a cup of coffee or tea.
Having a designated work location, as opposed to a sofa or coffee table, allows you to work in a dedicated atmosphere where you can focus solely on your task. If you have a family at home, this can also help with setting boundaries. As we know, this may not always be possible, but over time it can become a habit for the entire family and make working from home much easier.
2. Decorate Your Workspace
Make this a haven for you, a place where you can get away from it all. While working, a bright and cheery environment may keep you feeling positive and energized. Add some color and perhaps some greenery in the form of a plant. Real or fake, Ikea is here to help!
Select the ideal accessories using your favorite color combinations, or make it more personal with photo frames or a desktop family photo. Creating a personalized space that makes you happy will foster a healthy relationship with your workstation and, more importantly, your productivity.
3. Establish Your Working Hours
This is difficult at the best of times, let alone when you're staying at home. However, having great organizational skills, established working hours, and a regular schedule may help you concentrate and maintain your best mental health during this time.
Establishing your working hours helps to keep track of your days, gives you a sense of purpose, and keeps you focused on the task at hand. This will also assist you in feeling a little less lost. Your typical day of shooting, client meetings, and on-the-go work has vanished. Sticking to a pattern will help you cope with the dramatic change of pace.
Remember that setting working hours encourages you to turn off and stop working at a certain time. Determine whether restricting your phone use during working hours is a worthwhile move for you, based on the work you do. It's all too easy to get a notification, then lose hours going through your phone. Consider how you use your phone during and after work hours to ensure they don't overlap. Overall, setting time limits will benefit you in the long term. Making time for yourself and your family is vital for your mental health, so make sure you factor it in.
4. Keep Your Customers Up-To-Date
Everyone is going through a strange time right now, and there is no right or wrong way to deal with it. Remember, as concerned as you are about future bookings, every one of your clients is as well.
Make sure you've considered how you'll handle incoming bookings and how you'll communicate with clients so you can keep them updated. This kind of digital marketing might take the form of a social media post, a blog post on your website, or contacting clients directly. You may also want to consider creating a website to showcase your portfolio. To gain exceptional skills for creating the perfect website, you may want to consider an online coding bootcamp.
Don't be scared to be social on the internet! Set up a call with customers to go over your strategy. It may feel intimidating to interact with customers or be scared of disappointing them, but they are in the same unsure boat as you. A conversation can sometimes be enough to set their worries at ease, even if you aren't sure what the outcome will be.
Conclusion
While the rise of working from home has impacted how we all work, it doesn't mean we should let it get the best of us. Instead, adapting to the new norm will certainly help you succeed. As a photographer wondering how you'll manage in today's job market, consider taking advantage of remote work with the tips we've mentioned above.
Author:
Elizabeth Mackenzie
Founder and CEO
https://www.globalprassociates.com
Photos used in the article:
Photo by Jason Strull on Unsplash