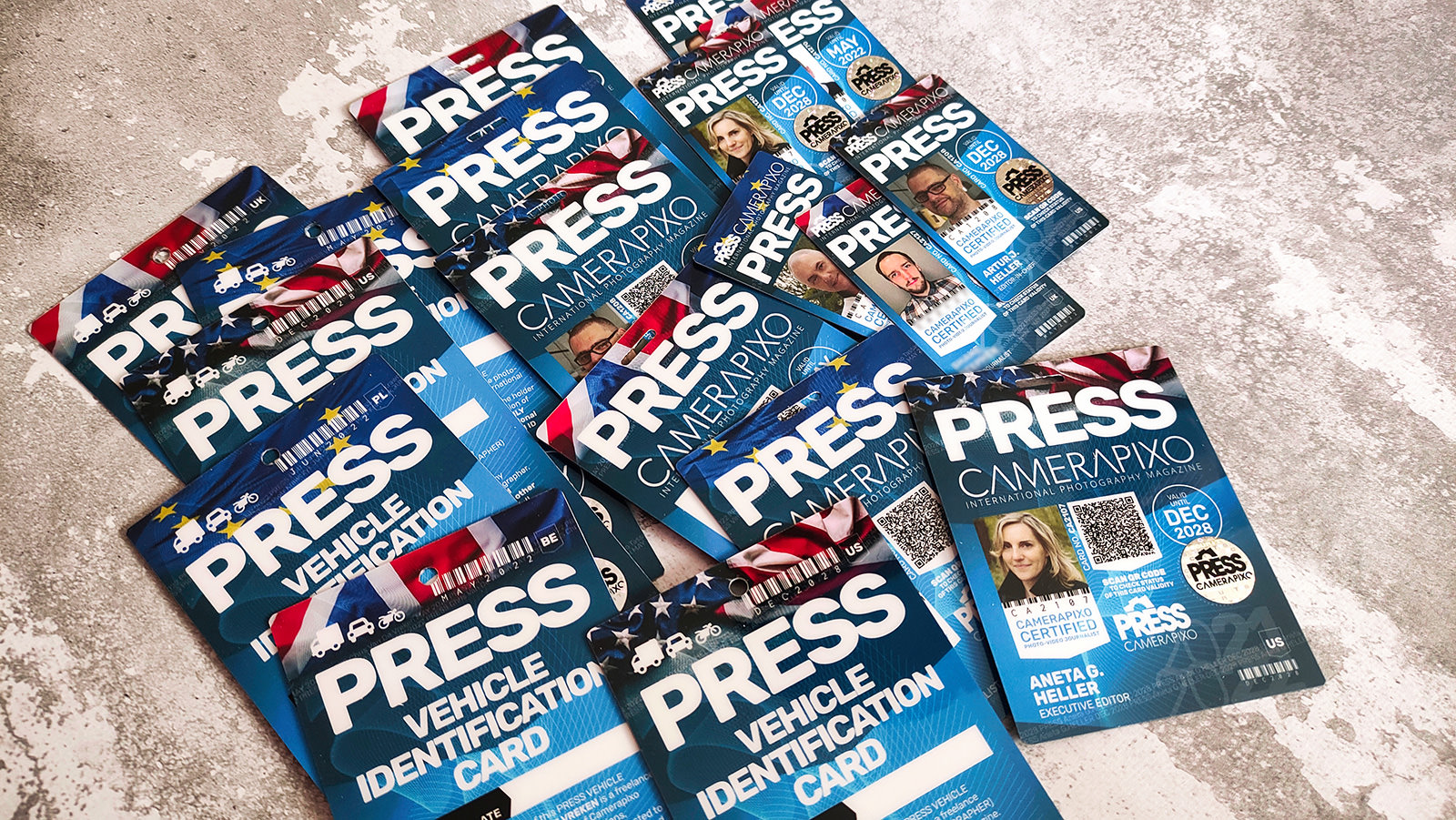 The Importance of Photography Magazine Support for a Press ID Card
Photography magazine support for Press ID Card and freelancer
A Press ID card is often regarded as a symbol of credibility and access in the world of photography. It grants photographers certain privileges, recognition, and the opportunity to capture moments from exclusive events or access restricted areas. However, the true value of a Press ID card lies not only in its physical form but also in the support it receives from a reputable photography magazine. In this article, we delve into why a Press ID card without the backing of a photography magazine loses its significance.
Credibility and Validation
A photography magazine serves as a trusted authority in the field, known for its editorial standards, expertise, and industry connections. By aligning a Press ID card with a reputable magazine, it instantly gains credibility and validation. The association with a high-quality publication reinforces the photographer's professionalism and adherence to ethical practices, enhancing their reputation in the industry.
Access to Exclusive Opportunities
One of the key benefits of having a Press ID card is the access it provides to exclusive events, photography opportunities, and restricted areas. Photography magazines often have established relationships with event organizers, venues, and industry insiders. This affiliation opens doors to unique assignments, red carpet events, product launches, and other significant occasions. Without the support of a photography magazine, photographers with a standalone Press ID card may miss out on these desired opportunities.
Technical Support and Resources
A photography magazine offers more than just a Press ID card; it also provides a wealth of technical support and resources for photographers. This support can include educational materials, digital tools for photographers, such as ready-made marketing templates, equipment rentals, and software (not guaranteed). Without the backing of a photography magazine, photographers may lack the necessary support and technical assistance required to obtain accreditation for sports events or concerts. Although these opportunities are not guaranteed, having a Press ID card can significantly help in many situations.
Professional Networking and Exposure
A Press ID Card linked to a photography magazine opens doors to a broad network of professionals in the industry. Photography events, press conferences, and gatherings provide opportunities for photographers to network with fellow photographers, journalists, editors, and influential individuals in the field. All this is made possible by showcasing one's Press ID card. These connections can lead to collaborations, mentorship opportunities, and exposure for their work. Without the support of a photography magazine, certain opportunities may not materialize.
Beware of False Promises
It is important for photographers to be cautious of companies that offer Press ID cards without the genuine support of a photography magazine. While these companies may provide printed Press ID cards at an attractive price, the card itself holds little value without the backing, credibility, and opportunities that come with an association with a magazine. Genuine support goes beyond the card itself and encompasses ongoing assistance, access to resources. One of the most important and crucial elements is the support in writing accreditation letters and sending direct requests from the magazine's editorial office to event organizers. Many companies are unable to provide this service as they create fictitious websites pretending to offer press cards, collecting money without actual support. There is nothing better than the credibility of a photographer presenting a Press ID card along with their profile on the magazine's website, with which they are connected and collaborate.
Conclusion
A Press ID card without the support of a photography magazine indeed loses its significance. The credibility, access, technical support, and exposure provided by a photography magazine are extremely valuable elements that elevate the importance of a Press ID card. Photographers should always strive to align their Press ID card with a trusted magazine to unlock the full potential of their professional journey in the world of photography.