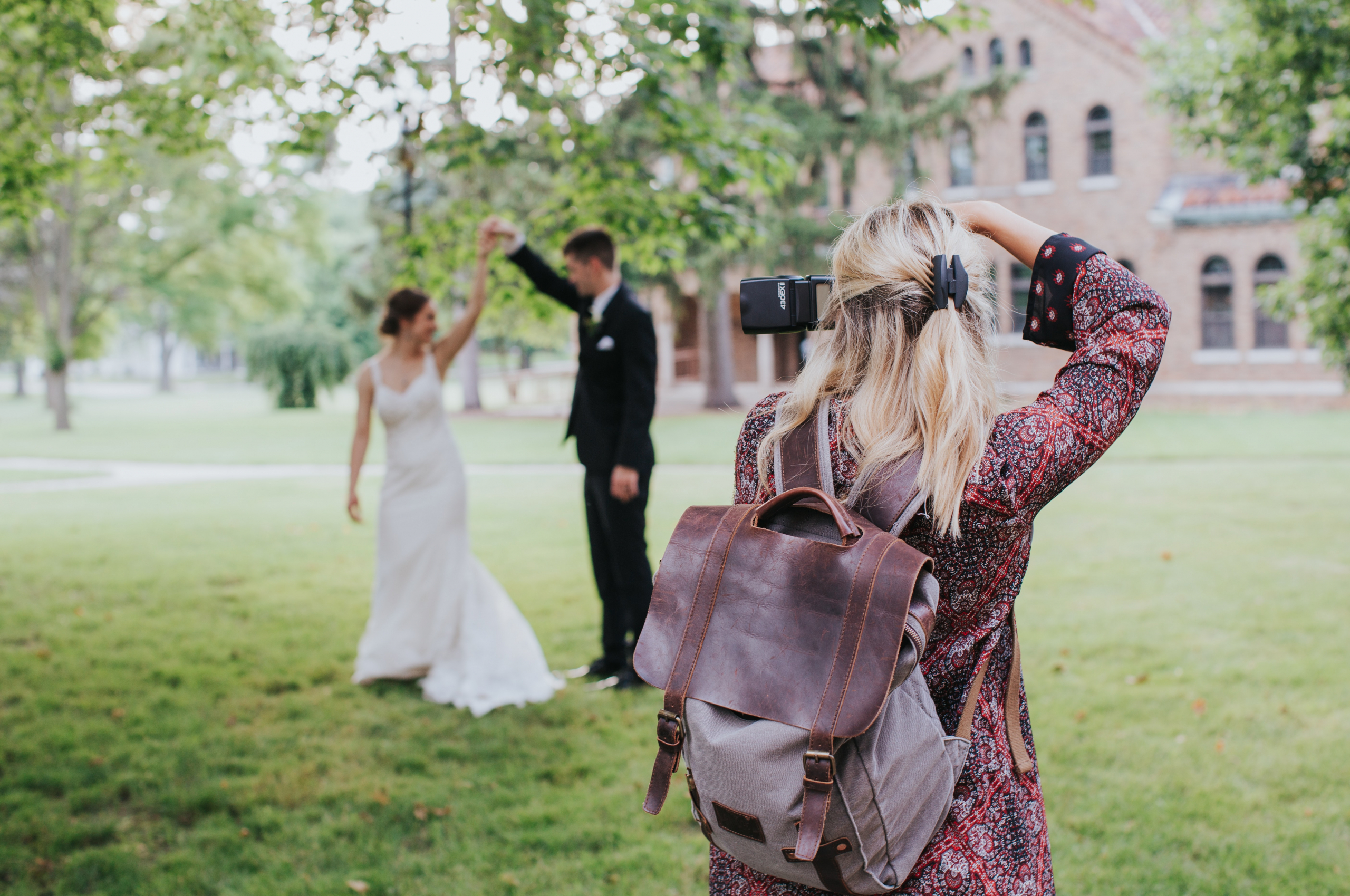 Wedding Photography Trends 2023
Wedding photography trends took a rather interesting turn in 2023. We seem to have stepped up from staged lifeless pictures to vibrant, lively ones. Pictures that actually feel like capturing moments and memories instead of plain events.
In this post, we've listed some of the top wedding photography trends of 2023. Browse through to explore them and incorporate them into your wedding plan!
Post & Pre-Wedding Shoots
Recently, post and pre-wedding shoots are becoming increasingly popular. It's because the actual wedding day and event grants little time to the bride, groom, and photographer to capture some well-prepared and well-rehearsed pictures.
For that very reason, pre and post-wedding shoots at aesthetic locations are a new trend. You can book locations of choice and spend 5-6 hours capturing pictures you're going to share with others and keep for a lifetime. In this way, you can also make the most of your expensive attire!
Plus, these shoots produce some great pictures for the couple, which they can use in their wedding (as a prop, backdrop, or in videos).
Outdoor Shoots
After the pandemic, the world has really started appreciating nature. We can witness this in the wedding photography trends as well. Outdoor shoots are becoming popular because of the abundance of nature they offer.
Usually, the locations opted for outdoor wedding shoots are beaches, parks, or historical places. All of these places offer plentiful props, aesthetic backgrounds, and an abundance of natural lighting. In this way, they also save a huge portion of the budget (particularly in terms of lighting and props).
Props & Personalized Décor 
Back in 2016, props were an essential part of every single event. But even back then, weddings had not embraced the fun and vibrant handheld banners, emojis, badges, and other such props. However, in 2023, we can see photo booths at every other wedding.
These photo booths have a range of props relevant to the wedding. A professional photographer is available at the booth who captures fun pictures of the guests as well as the new couple as they pose with the props.
Apart from photo booths, we can see props dominating a couple of pictures on wedding days as well. But these props are added to the frame in the most natural way possible. For example, photographers can include a glimpse of the couple's sweet past in the frame. They can do so by adding a photograph somewhere in the background.
Ideally, when you wish to capture a photograph within photography, you should get the photo printed in HD quality. We recommend getting a metal photo print from reputable printers like Shiny Prints. If the quality of the printed photograph isn't clear, the prop won't serve its purpose.
Birds Eye View Shots
Drone photography is bringing a dreamy feel to wedding shoots in 2022. Photographers are capturing couples and their important moments from the bird's eye view.
It's an awesome trend, and we highly recommend opting for it when planning your event. It won't only cover you. It will also preserve the magnitude of the celebration. From event space, and guests, to yourselves, you can capture and save it all with yourself forever.
But drone photography is usually a bit expensive. Make sure you adjust and consider your budget before getting all hyped up!
Candid Shots
Gone are the days when each member of your immediate and extended family got a chance to click a picture with the new couple. You can still do it if you like, but as per the wedding photography trends in 2023, it's not a preference.
Instead, you'll find photographers clicking random pictures of the guests and the new couple as they interact with one another and enjoy the event.
In terms of candid Shots, here's another thing that's become a popular thing to do at weddings: capture the groom's reaction to the bride's entrance. Or the bride's reaction to the groom's arrival.
The same goes for reactions coming from parents, siblings, and close friends of both the groom and the bride.
Recording the Journey
Wedding photography is no more about the wedding event where you take the oath with your beloved. Instead, now it begins with the day your significant other proposes to you. From thereon, professional photographers visit the to-be couple now and then to capture wedding preparations and other essential aspects of a wedding.
Final Thoughts
Of course, that's not the end of the wedding photography trends in 2023. A lot of other crazy things are becoming popular at wedding shoots. Brides and grooms are even giving up on the traditional wedding attires and opting for their comfortable outfits for the shoot.
Some couples are opting for destination wedding shoots. Flying all the way to another state to get some Instagramish pictures and whatnot!
So, explore your hearts and try your best to have the wedding of your dreams. You might add something new and brilliant to the wedding photography trends!
Article written by Arslan Hassan.
Image source: Mariah Krafft from unsplash.com